Rodeo of the Ozarks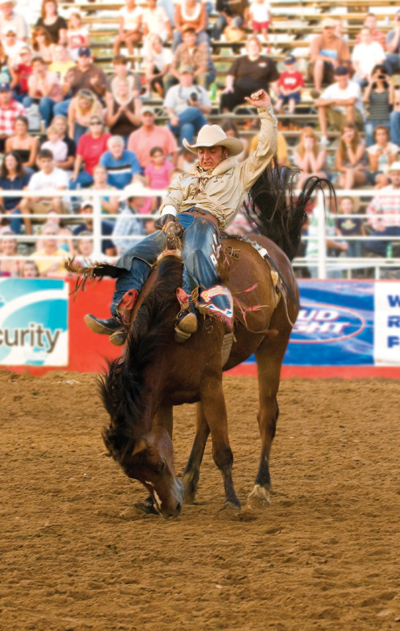 Voted one of the top five Large Outdoor Rodeos in the nation, the Rodeo of the Ozarks takes Springdale and Northwest Arkansas by storm every summer. Combined with an exciting preliminary week of Western Days and the region's two largest parades, the Rodeo of the Ozarks delivers great family entertainment.
In 2016, the Rodeo will delight fans of ages nightly June 22nd - 25th.
Since 1944 when a group of Springdale men and women led by founder "Shorty" Parsons decided to provide an entertainment venue during the height of World War II, the Rodeo of the Ozarks has been a Northwest Arkansas tradition.
Featuring professional cowboys and cowgirls and national-caliber stock, the West comes alive each summer. Today, as in the past, there's still the feeling of patriotism for country and people at this great event.